Spiaggia Bianca Seaside Restaurant
Experience unique cuisine
In the Merlin estate we have created a modern project in the field of Greek gastronomy. A contemporary restaurant that combines the philosophy of a farm restaurant, with the unique advantage of providing top quality fresh produce from Corfu and across Greece. Vegetables and herbs from the garden to the table, Corfiot extra virgin olive oil, fish brought to us every morning by the fisherman, wine from the vineyards of the island, local craft beer, freshly baked village bread.
Menu Gallery
Seafood Dishes  – Spiaggia Bianca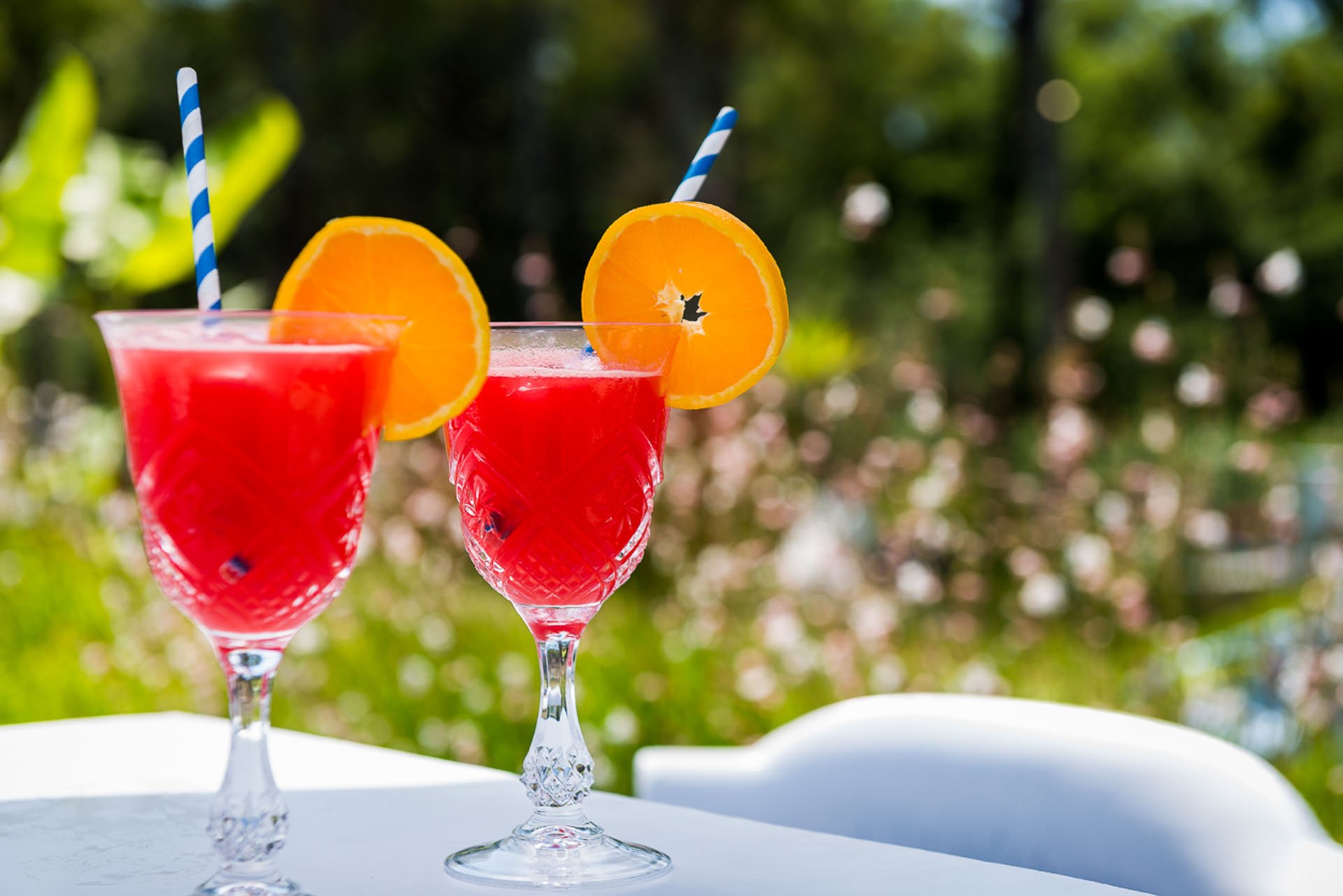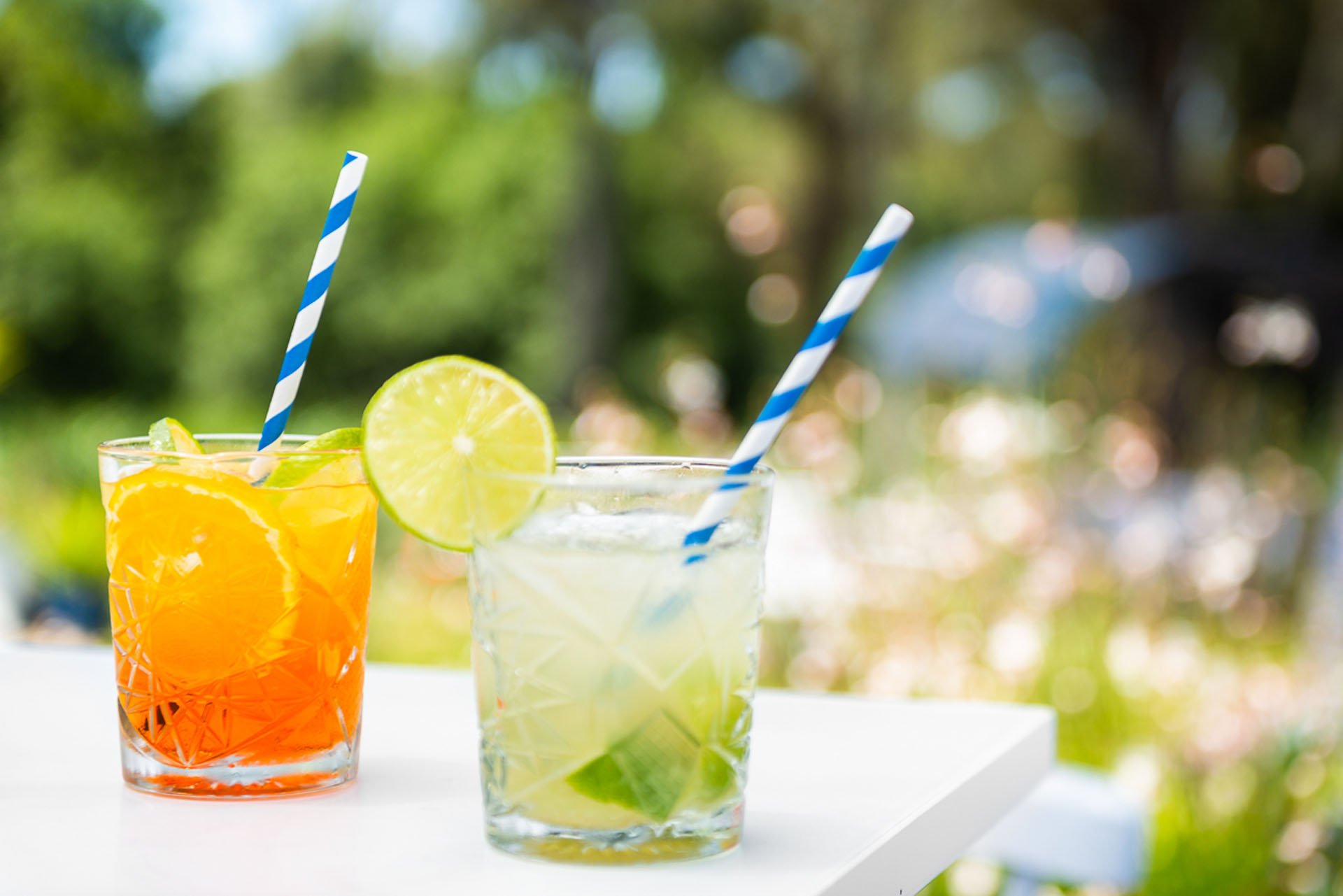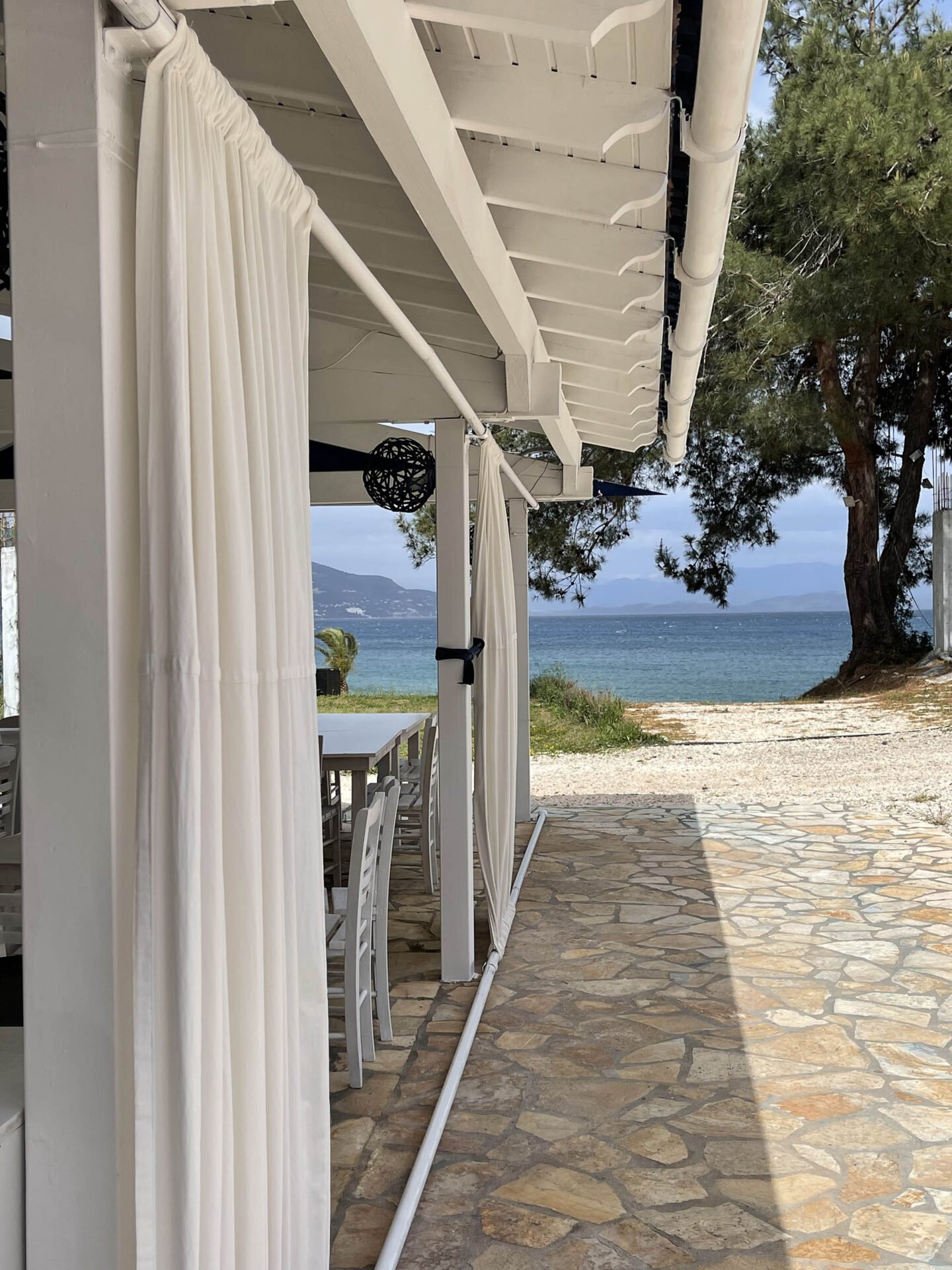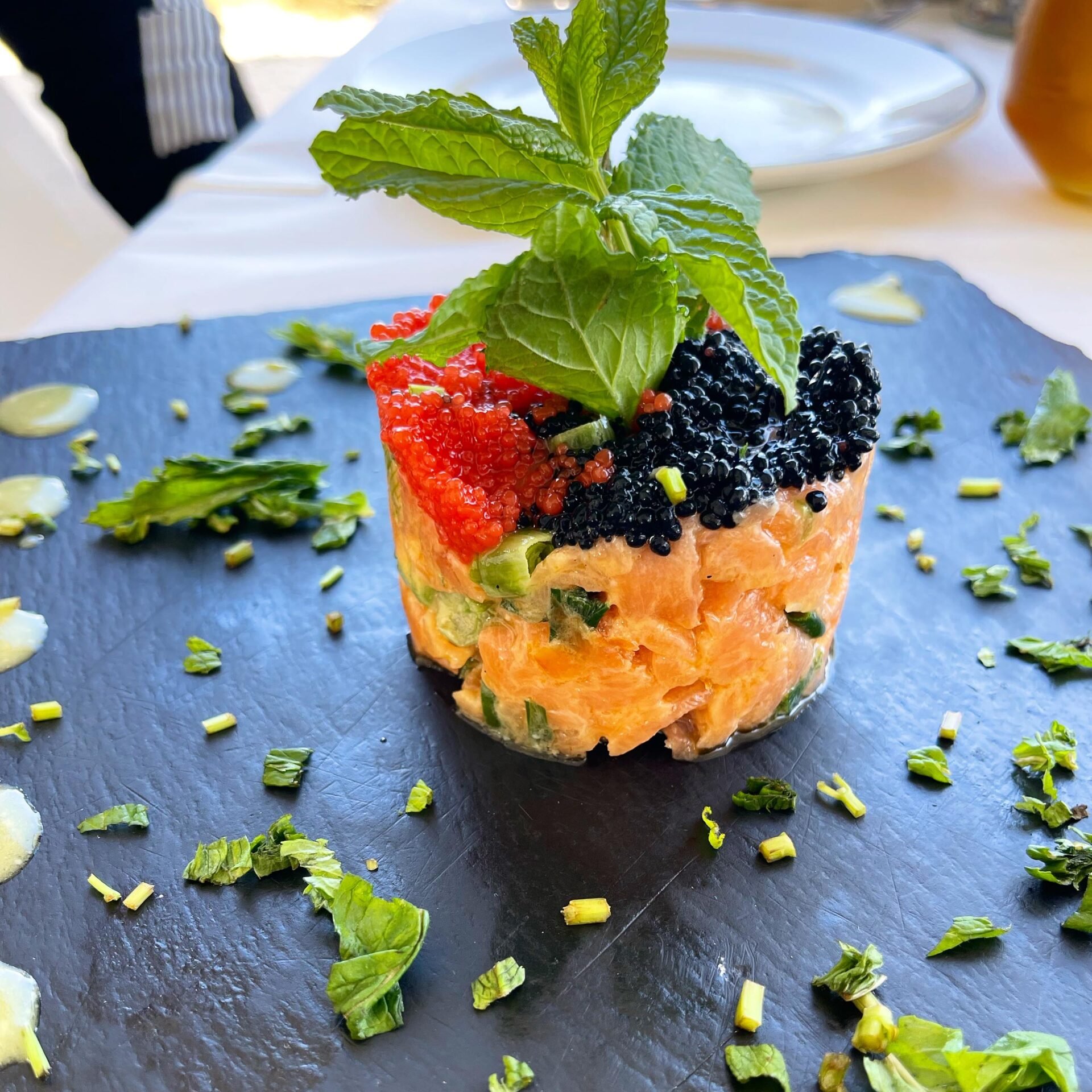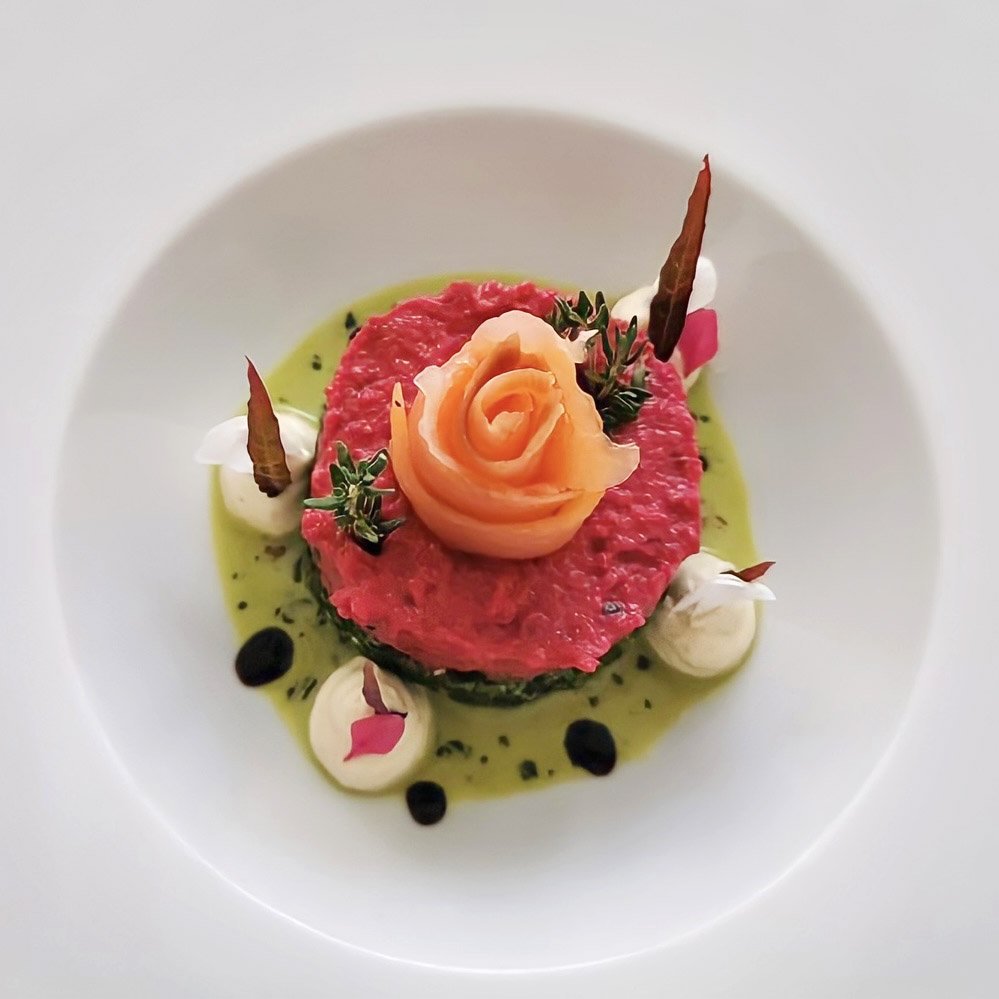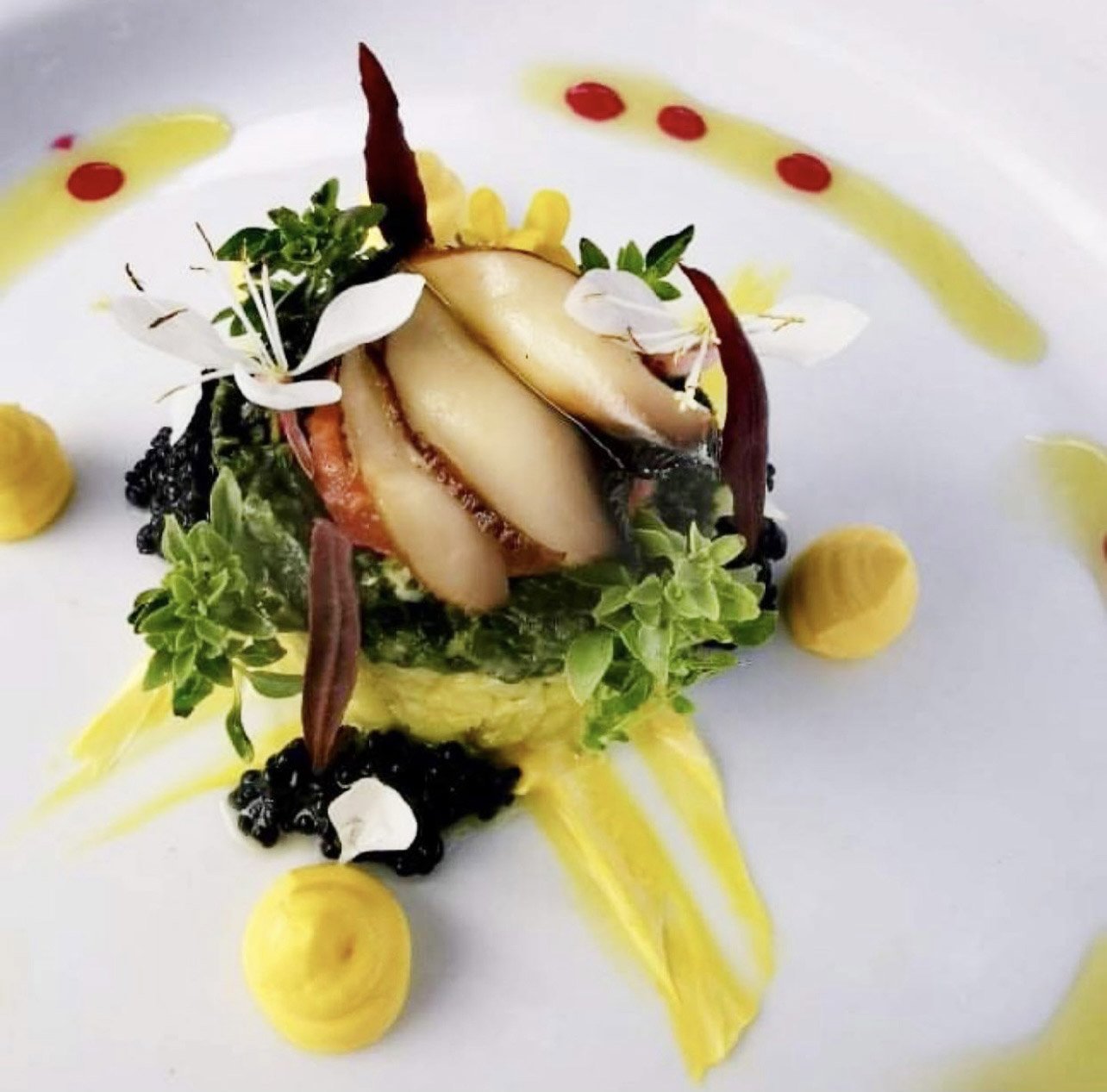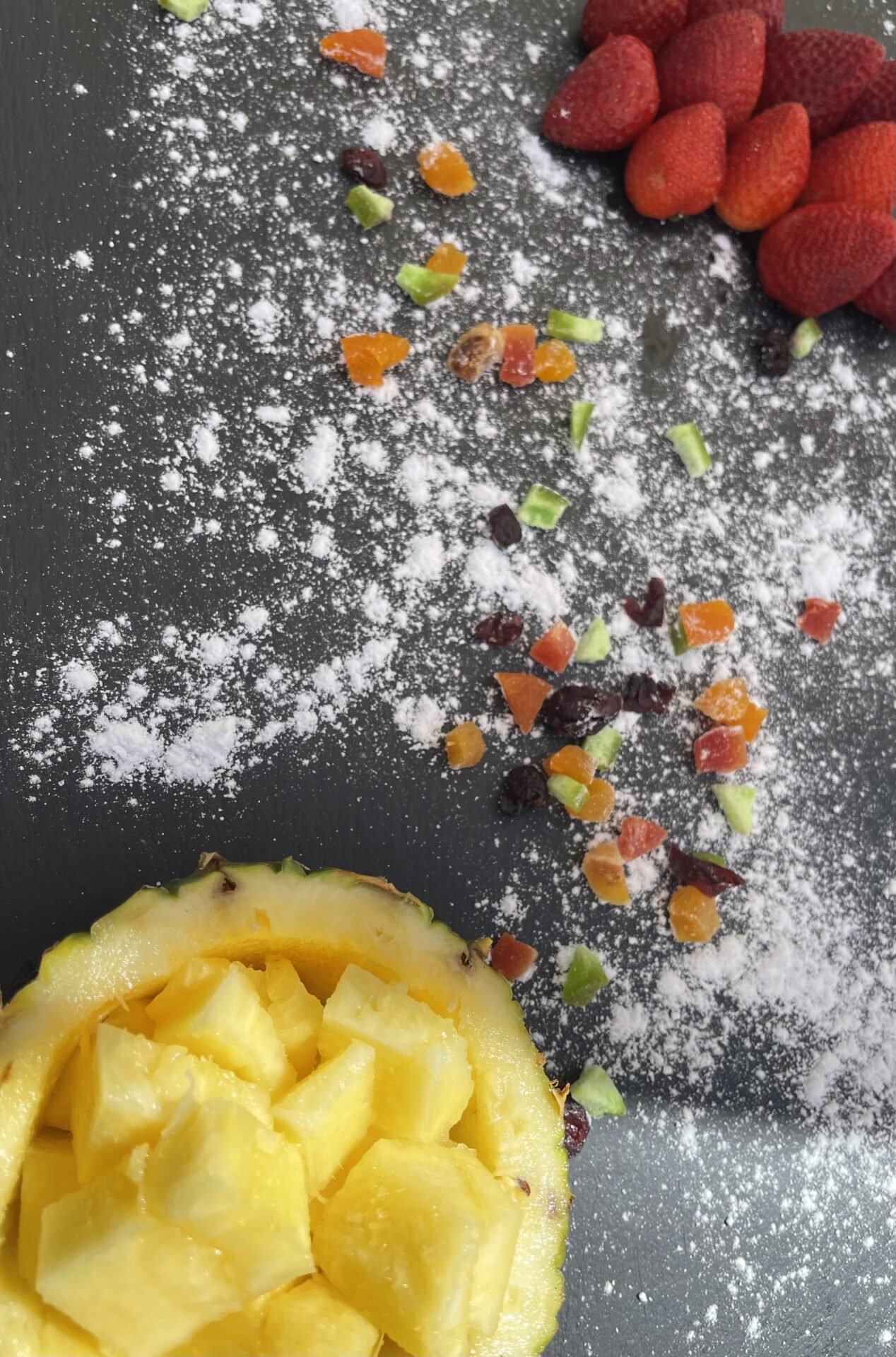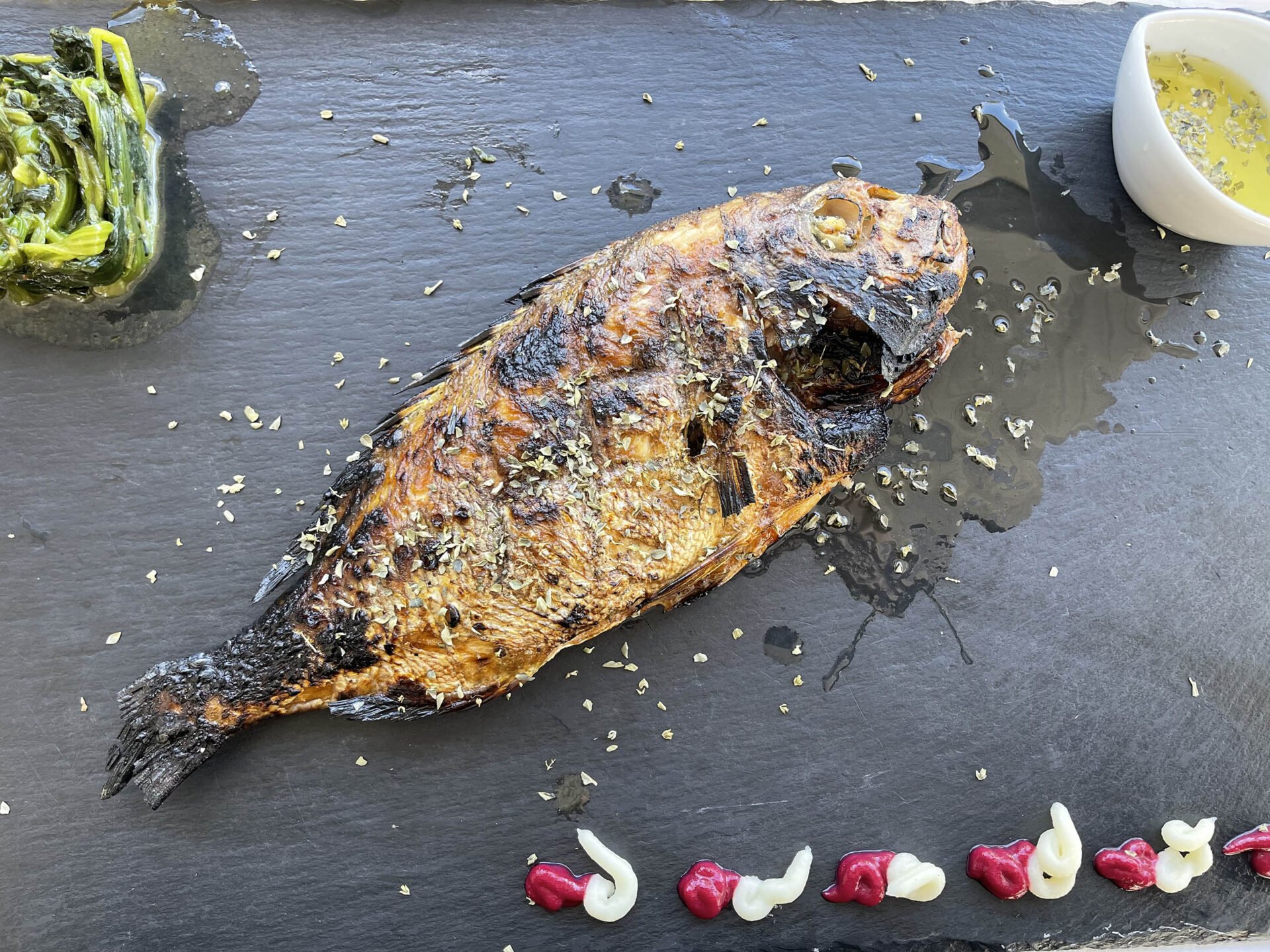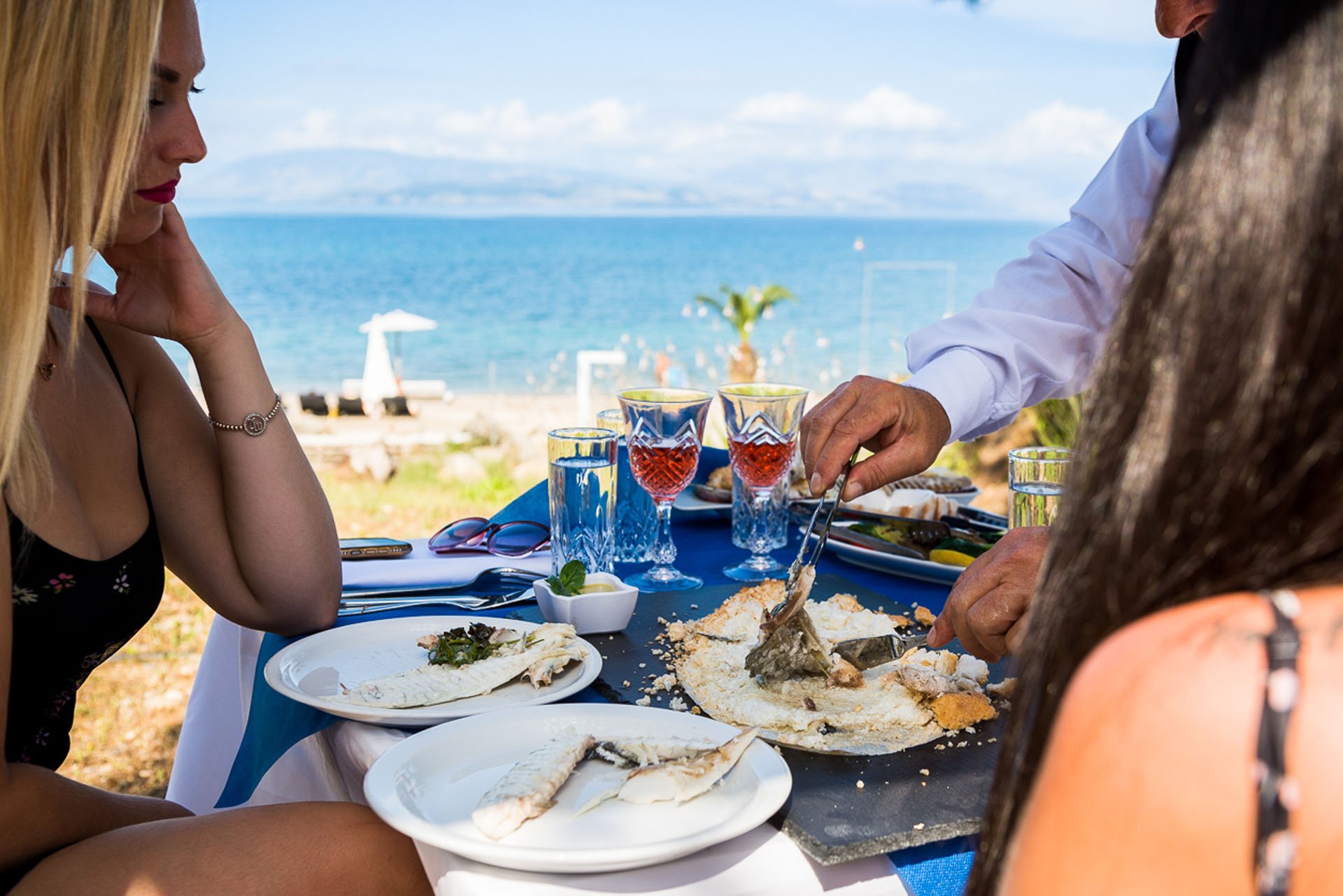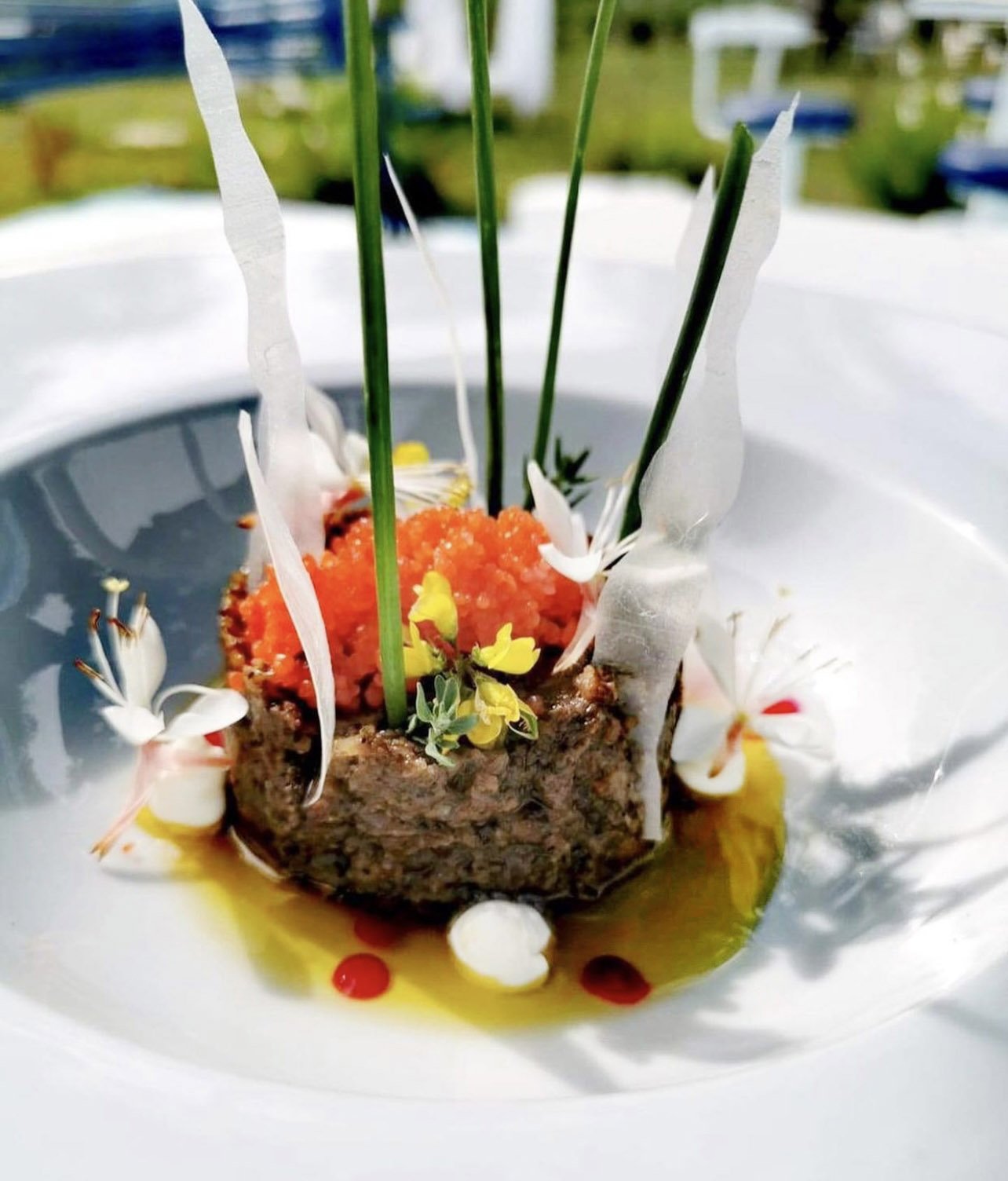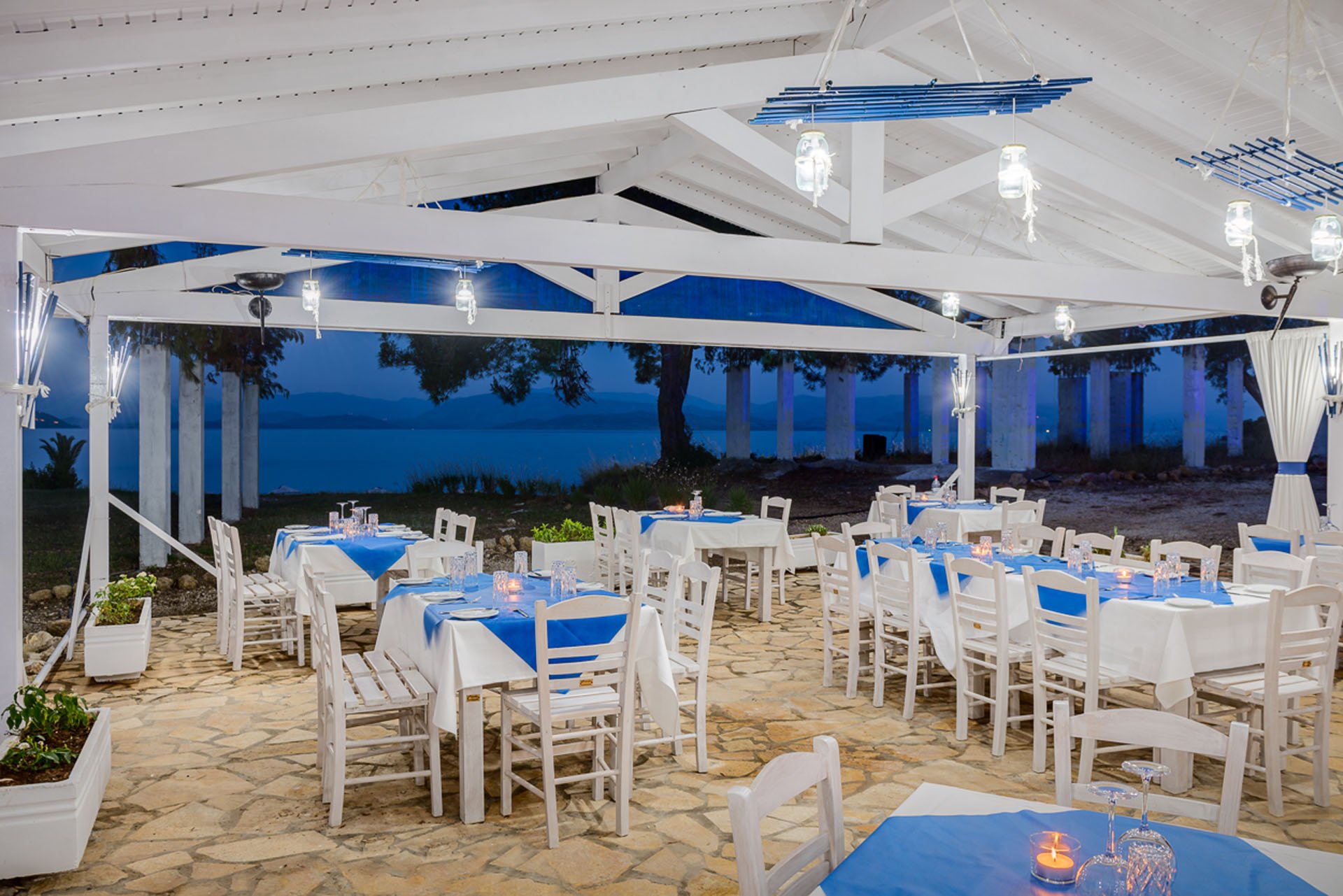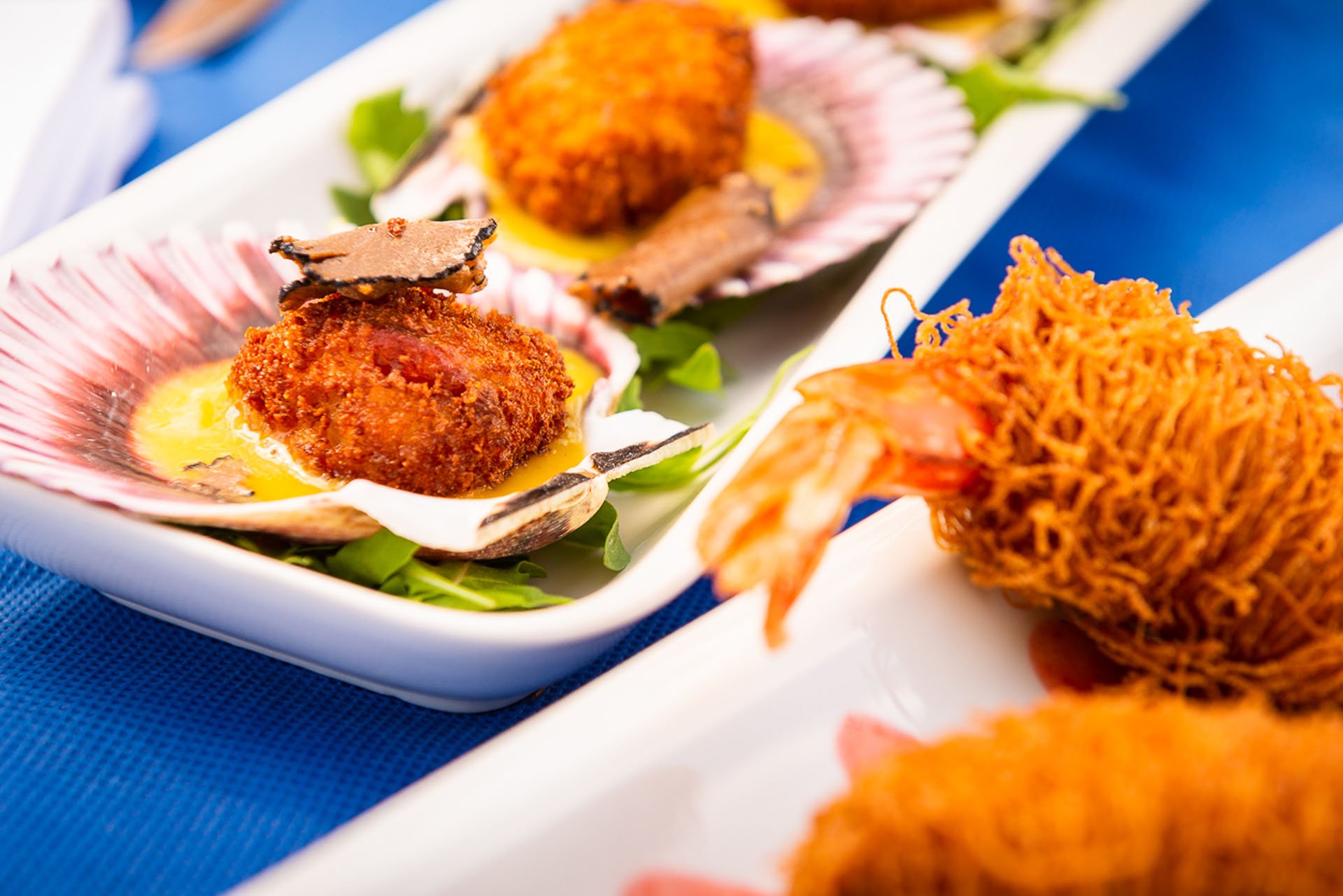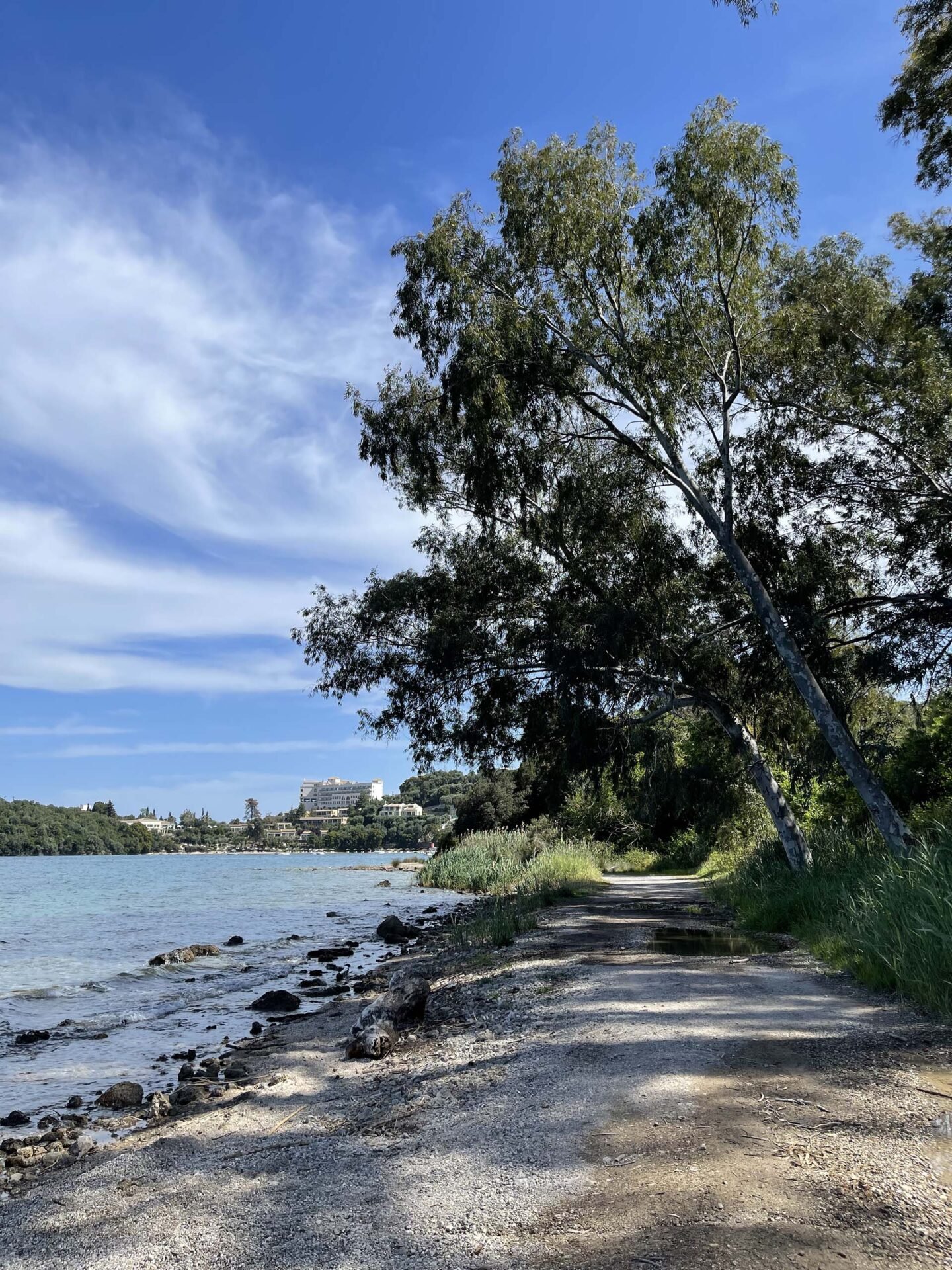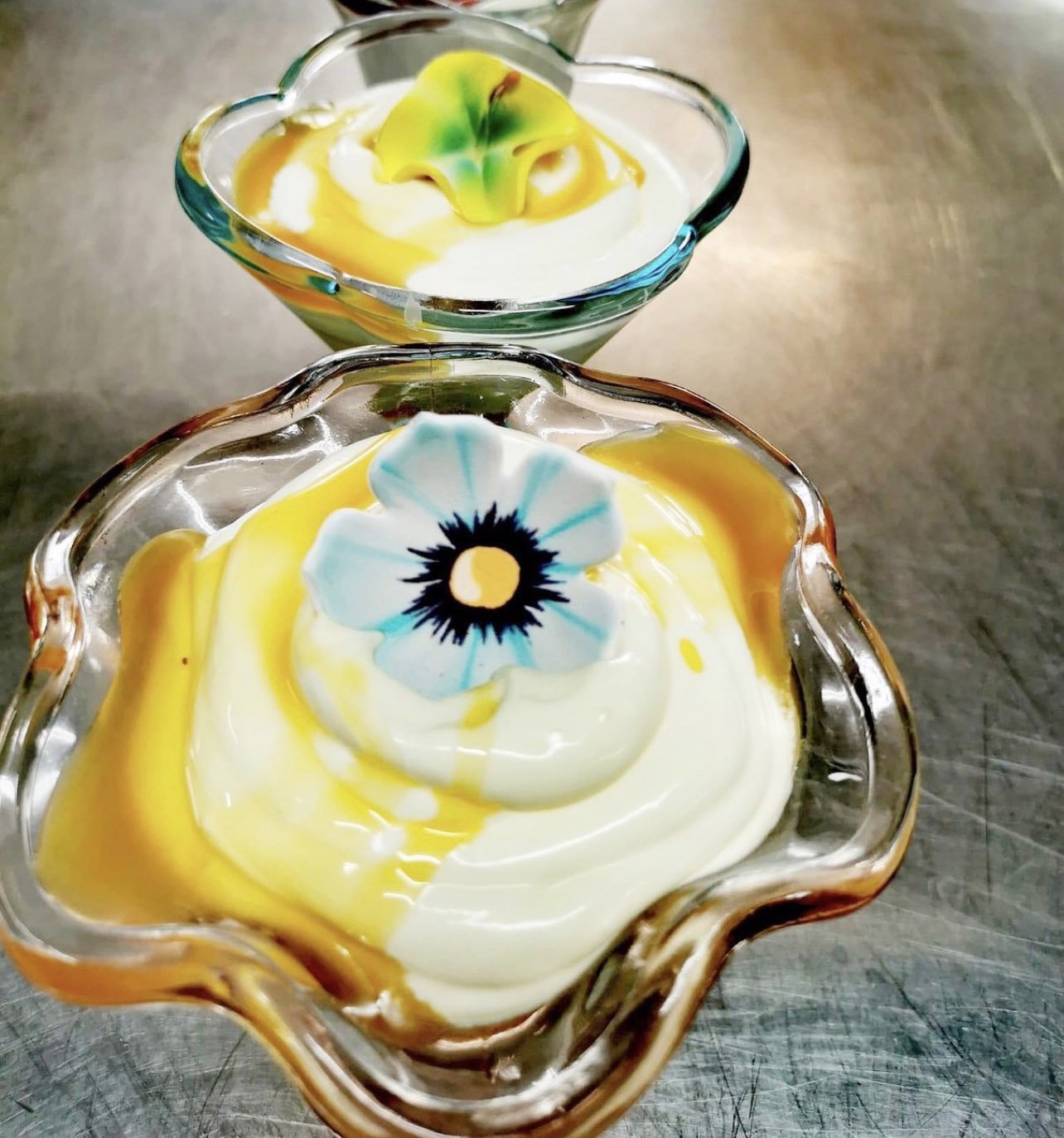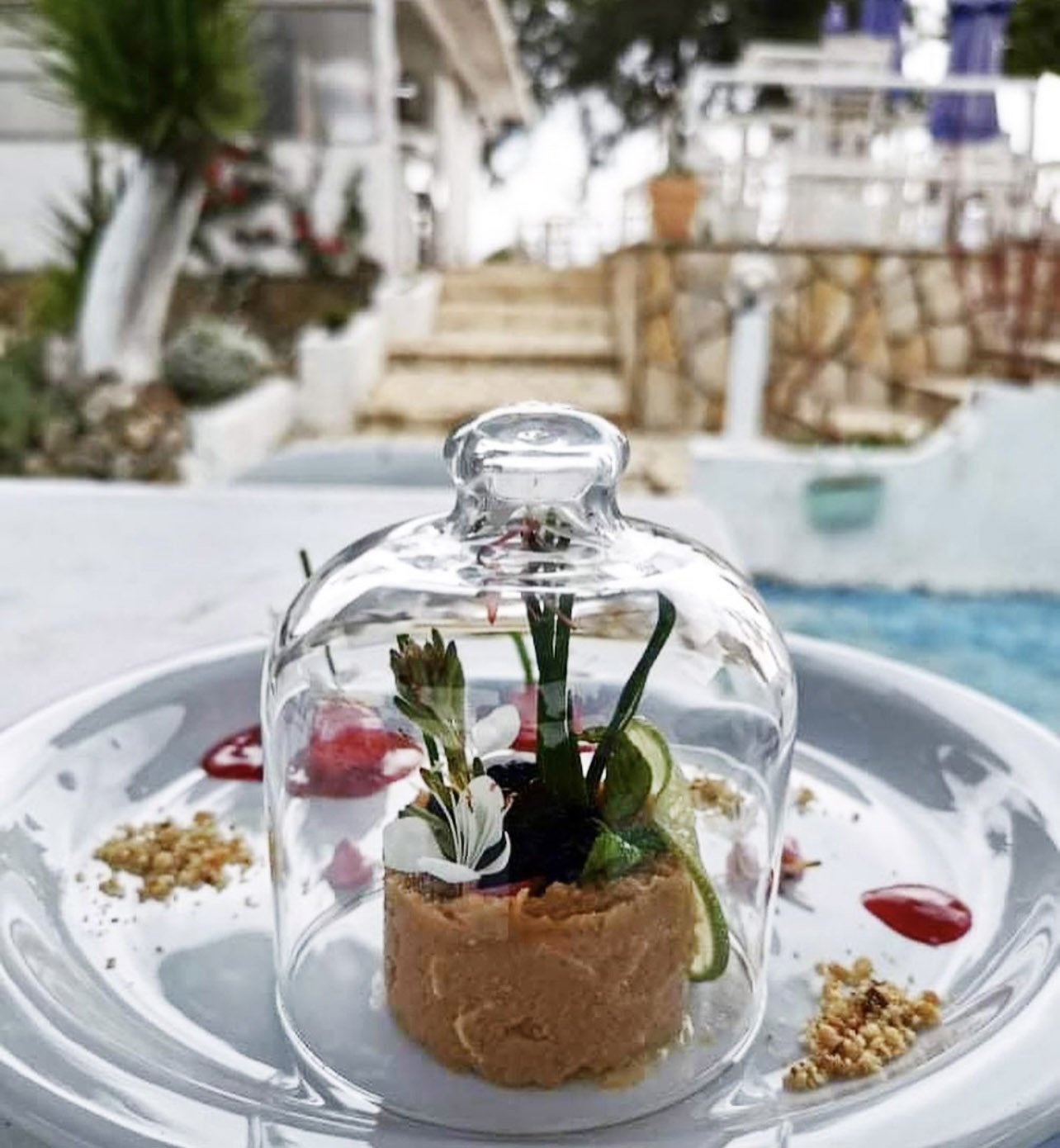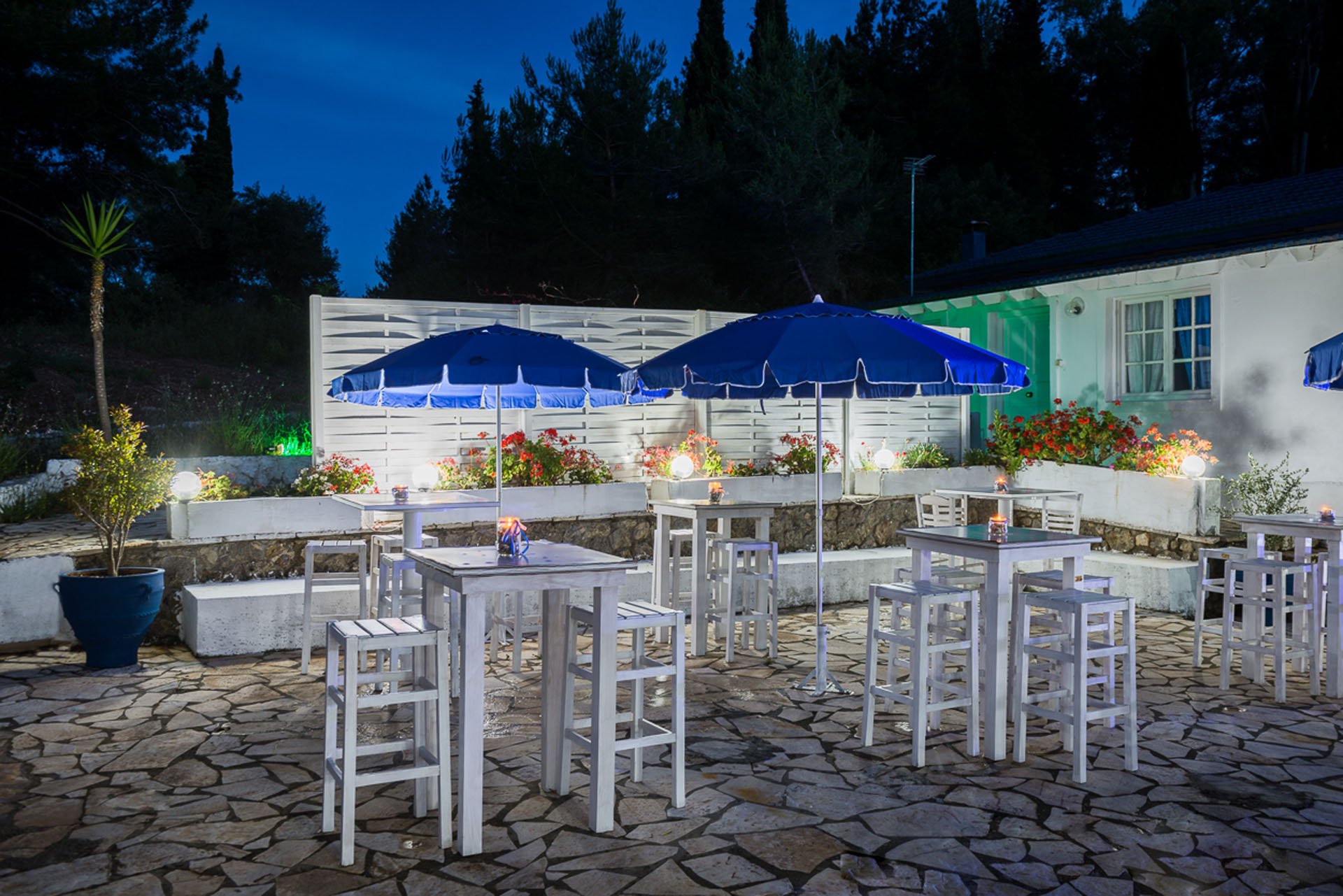 Events/ Catering Service
Plan your wedding, bachelor party or your special event. Our experienced staff will cater to your specific needs and requirements, and will make sure you wine and dine in style.
Enjoy rare white sands
The rare rocks of the area sculptured by the Ionian Sea have endowed the beach of the Merlin estate with unique white sands, turning a visit to our beach into a perfect summer experience. The sea water is awarded with blue flag! Our restaurant is also accessible by boat. Enjoy the Mediterranean sun, sparkling blue waters together with refreshing drinks – the authentic taste of summer. Aromatic espresso, fresh squeezed juices, sandwiches, just like grandma's, and a glass of chilled wine or a traditional ouzo brought straight to your sunbed by the friendly and helpful staff of Spiaggia Bianca. With these same colleagues you can discuss suggestions for your meal and they will call let you know when it is ready. Our quality is recognized by our customers and reflected with the characteristic five stars in the evaluations on Trip Advisor and Facebook.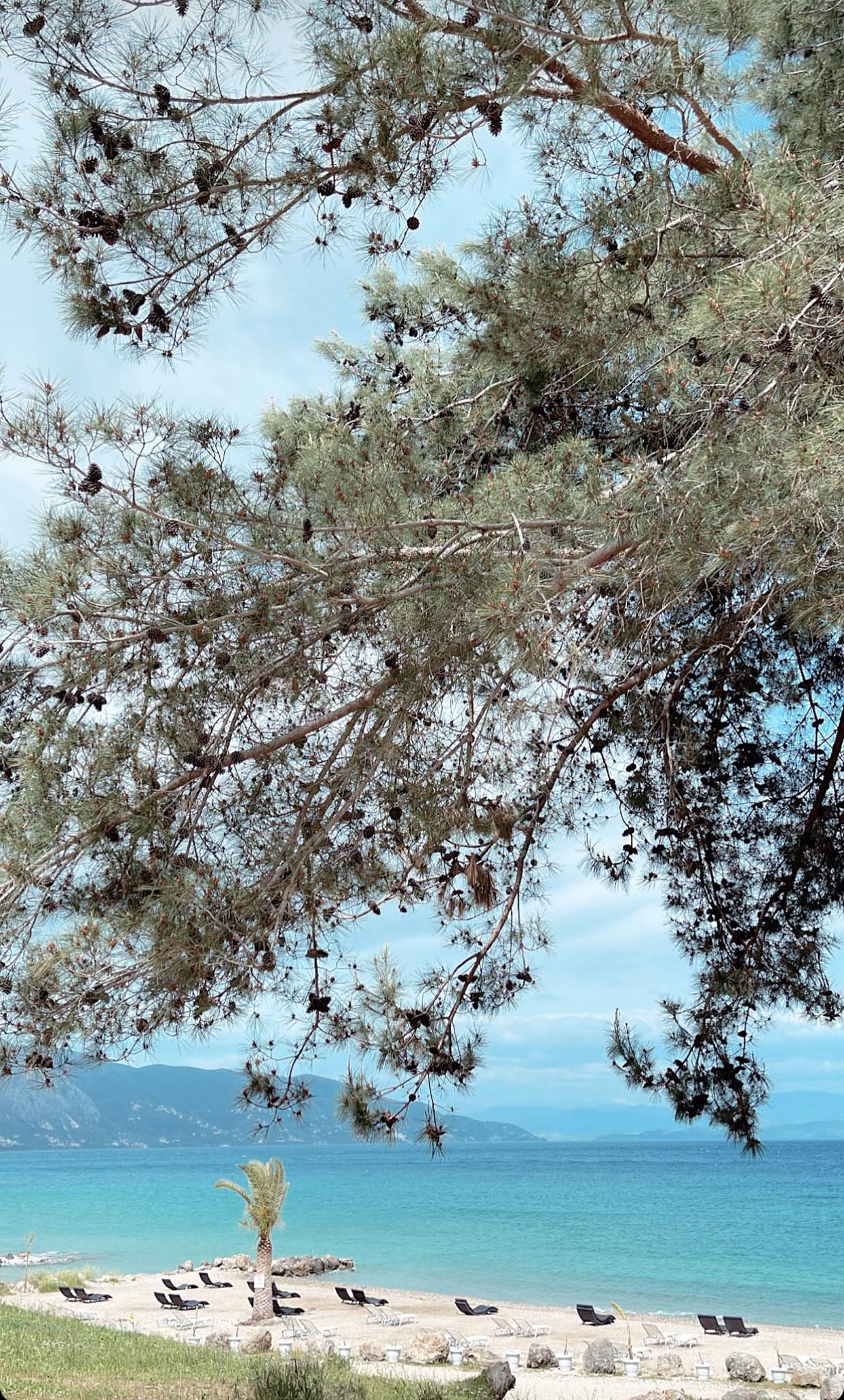 Latest Posts
News, Announcements, Events, Blog
All in perfect safety
The Merlin estate stretches over 600 coastal acres of dense vegetation, just 11 km from Corfu town. The "Spiaggia Bianca" beach is isolated in this heavenly forest and naturally protected from the crowd. We have taken all the necessary measures in terms of distance regarding the sunbeds – umbrellas and the tables of the restaurant.
Corfu Highlights
With clean water and surrounded by lush greenery, beaches in Corfu attract many visitors every summer.
Spiaggia Bianca
Daphnila Beach, Merlin Estate, 49083, Corfu
T: +30 6988886893
Opening hours: 9.00 – 24.00
Daphnila Beach, Merlin Estate, 49083, Corfu, Greece
T: +30 6988886893
E: info@spiaggiabianca.gr